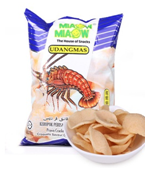 I.Combined parts
1.SL series mainframe 2.10/14 heads weigher
3.Z type bucketelevator 4.Vibration feeder
Feature:
1. PLCcontrol with stable,reliable biaxial high accuracy output andcolor touch screen, bag-making, measuring, filling, printing, cutting ,finished in one operation.
2. Separatecircuit boxes for pneumatic control and power control. Noise is low, and thecircuit is more stable.
3. Film-pulling with vacuum double belt: lesspulling resistance, bag is formed in good shape with better appearance, belt isresistant to be worn-out.
4. Doubleservo control, high precision orientation, size more nicety.
5. Externalfilm releasing mechanism: simpler and easier installation of packing film.
6. Adjustmentof bag deviation just needed to be control the touch screen. Operation is verysimple .
7. Closedown type mechanism , defending powder into inside of machine.
III.Application
It's suitable to use in packing the highaccuracy and easy fragile material ,such as:puffy food.crispy rice,jelly,candy,pistachio,apple slices,dumpling,chocolate , pet food,small hardware,Medicine,etc.